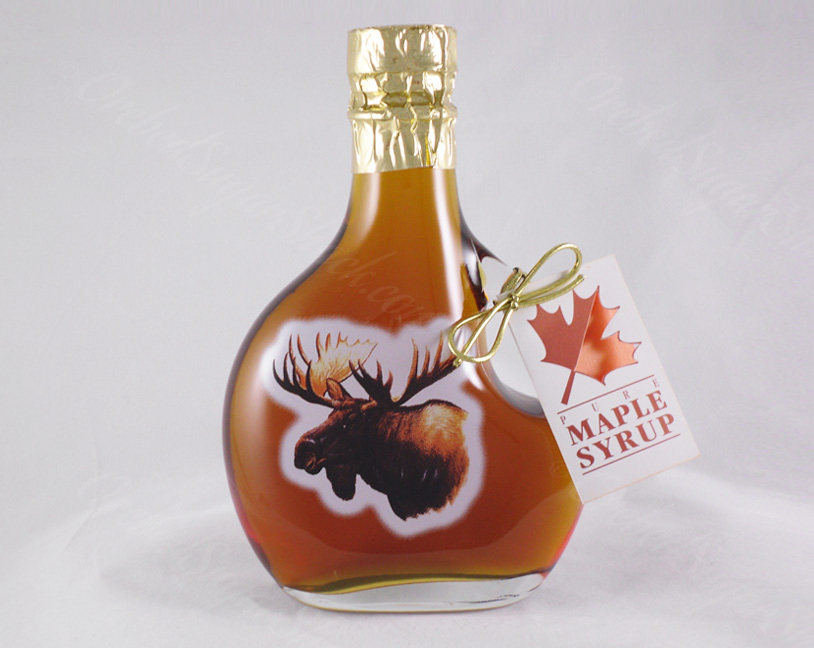 Product Description
250 ml/8.45 oz Fancy Moose Glass Bottles, available in: Grade A Light Amber (Fancy); Grade A Medium Amber; and Grade A Dark Amber Maple Syrup.
This is the largest North American animal and it is very majestic. They are so big they are almost intimidating but their beauty soon makes you forget the intimidation. Jeff loves to watch them in the woods and looks forward to a Moose hunt someday.
There are no reviews yet.