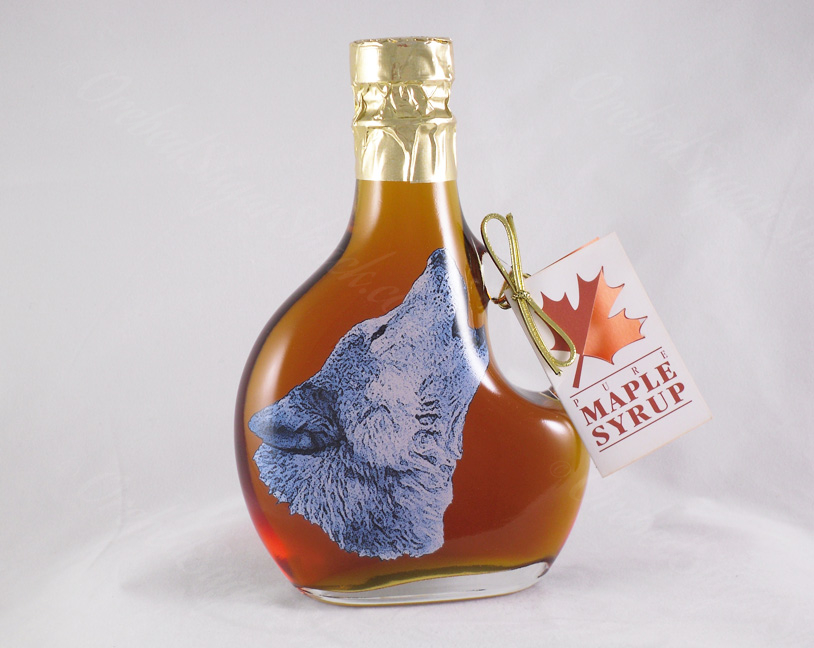 Product Description
250 ml/8.45 oz Fancy Howling Wolf Glass Bottles, available in: Grade A Light Amber (Fancy); Grade A Medium Amber; and Grade A Dark Amber Maple Syrup.
If you've ever been through the wilderness areas and listened to the wolves they can be beautifully haunting and eerie at the same time. This is Jeff's favorite Wolf Bottle.
There are no reviews yet.