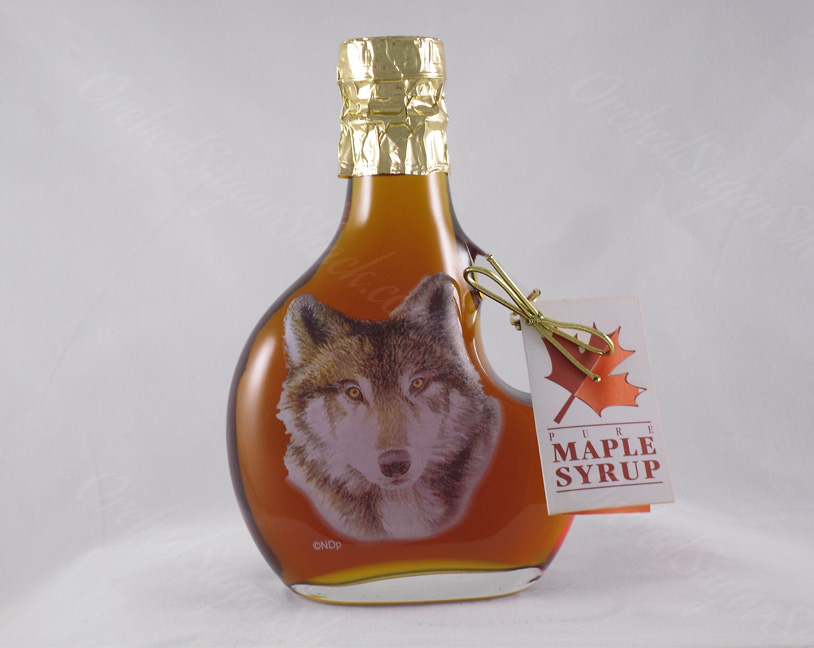 Product Description
250 ml/8.45 oz Fancy Brown Wolf Glass Bottles, available in: Grade A Light Amber (Fancy); Grade A Medium Amber; and Grade A Dark Amber Maple Syrup.
Though this bottle is referred to as a "Wolf" it reminds us more of the coyotes we see in our area. When you are walking in the woods after dark these "coyotes" can make you feel very uncomfortable.
There are no reviews yet.