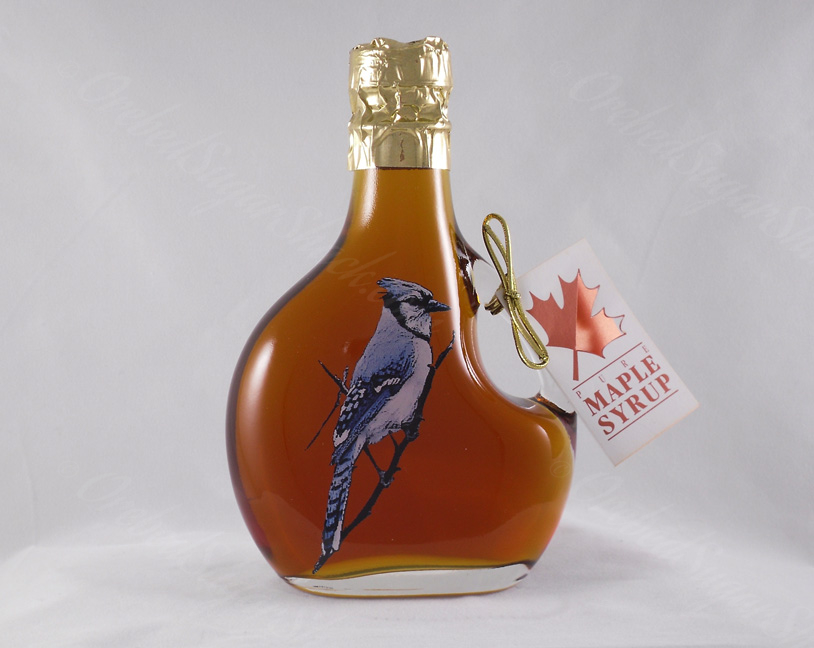 Product Description
250 ml/8.45 oz Fancy Bluejay Glass Bottles, available in: Grade A Light Amber (Fancy); Grade A Medium Amber; and Grade A Dark Amber Maple Syrup.
We do like the Blue Jays when we are walking through and spending time in the woods because if we are quiet, Blue Jays will alert us to any movement or approaching animals. They are like the "tattletales of the woods". We also enjoy watching them at the birdfeeders.
There are no reviews yet.