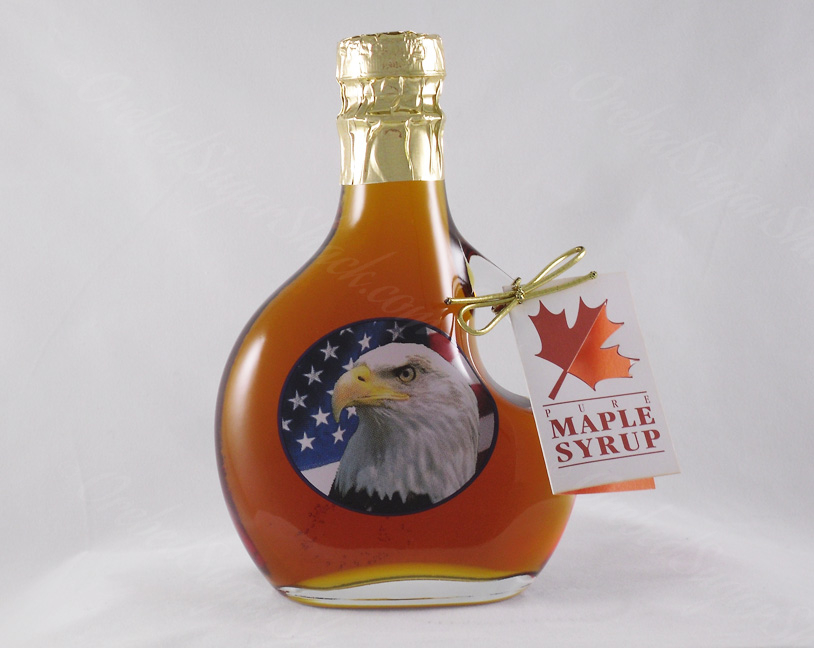 American Flag Eagle Glass Maple Syrup Bottle
Don't forget all of our products are "Organic"! Available in: Grade A Light Amber (Fancy); Grade A Medium Amber; and Grade A Dark Amber Maple Syrup.
SKU: N/A.
Categories: Fancy Glass Bottles, Natural Maple Syrup.
Product Description
Organic Maple Syrup in a Fancy American Flag Eagle Glass Bottle!
Jud is very patriotic and likes these bottles. Not only does he love the design of the bottle with the Eagle and Flag, but it also reminds him of how maple syrup is a part of American history.
There are no reviews yet.