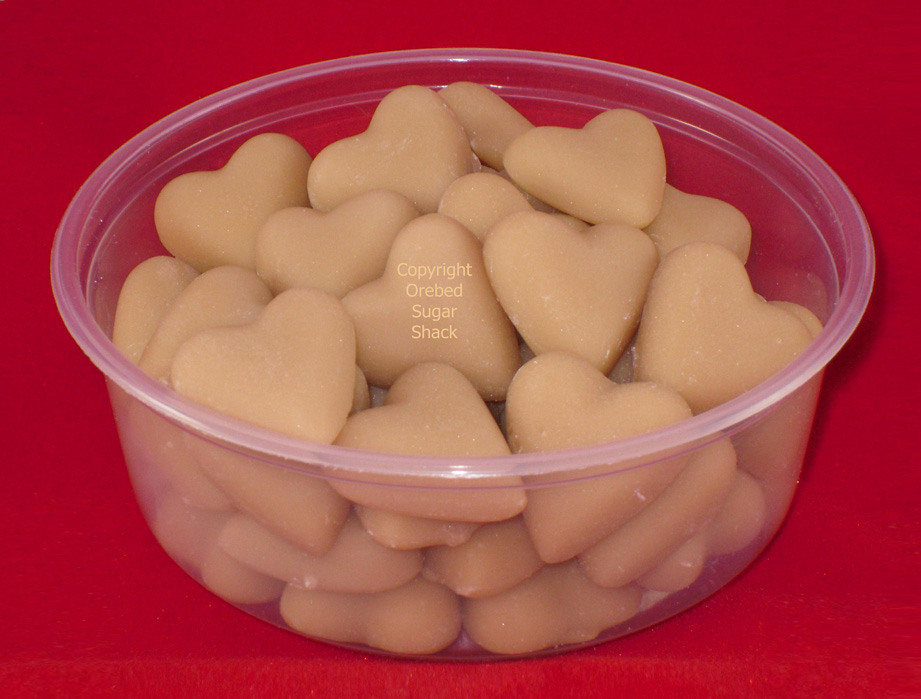 Product Description
Our candy has a delicate maple flavor and its consistency is above a nougat and below a hard candy.  When placed in your mouth it starts to melt and give you that delicious maple flavor.  Our maple leaf candy is made with Grade A Light Amber or Fancy Syrup.  Our Candy is packaged in clear food grade plastic containers.  An excellent gift to sweeten any occasion!
When we got these molds we specifically had "Valentines Day" in mind. They are also a great wedding favor and we can package to meet your individual needs for such an occasion. They have also been a hit for celebrating "Anniversaries".
There are no reviews yet.