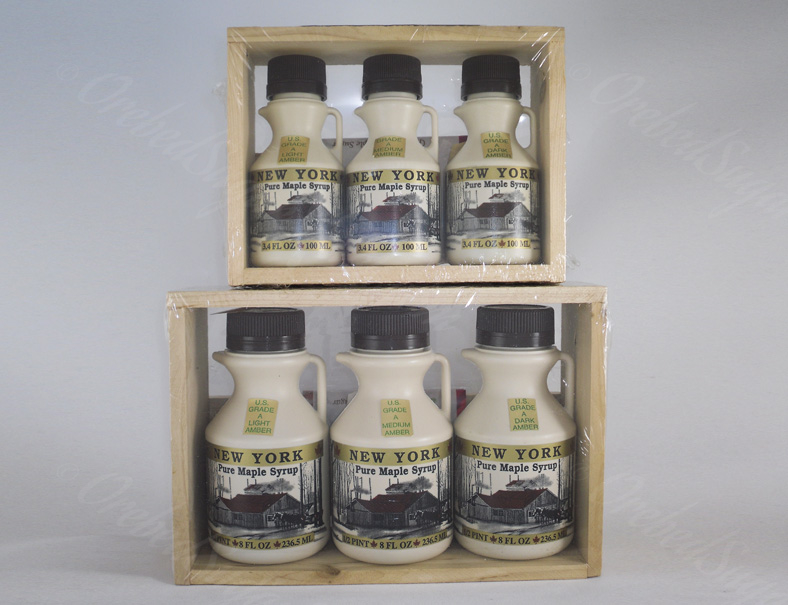 Giftbox – Maple Sampler in Cedar Box
Not sure what kind of syrup to buy for a gift? We have the answer – this sample package has 1 each of Golden Color with Delicate Taste, Amber ...
SKU: N/A.
Categories: Giftboxes, Natural Maple Syrup.
Product Description
These Cedar Box Sampler sets are an excellent gift. We often times hear "I'd like to get them Maple Syrup but I don't know what they would like" or "what should I buy for someone who hasn't had real Maple Syrup". We came up with the Sampler Package to solve that problem. Our boxes are 'handmade' of Cedar and contain one each of Organic Grade A Light/Fancy Amber, Grade A Medium Amber, and Grade A Dark Amber in either a 3.4 oz or 1/2 pint size.
This handmade cedar box is the perfect gift with a sample of: Golden Delicate with Delicate Taste, Amber Color with Rich Taste and Dark Color with Robust Taste.
There are no reviews yet.